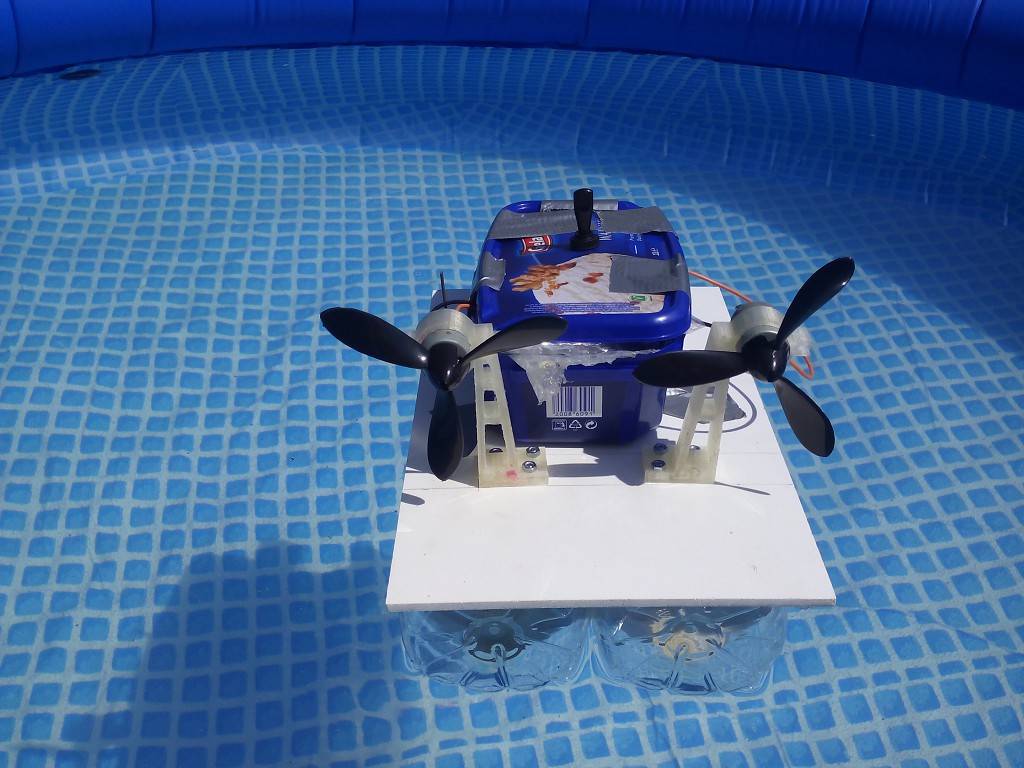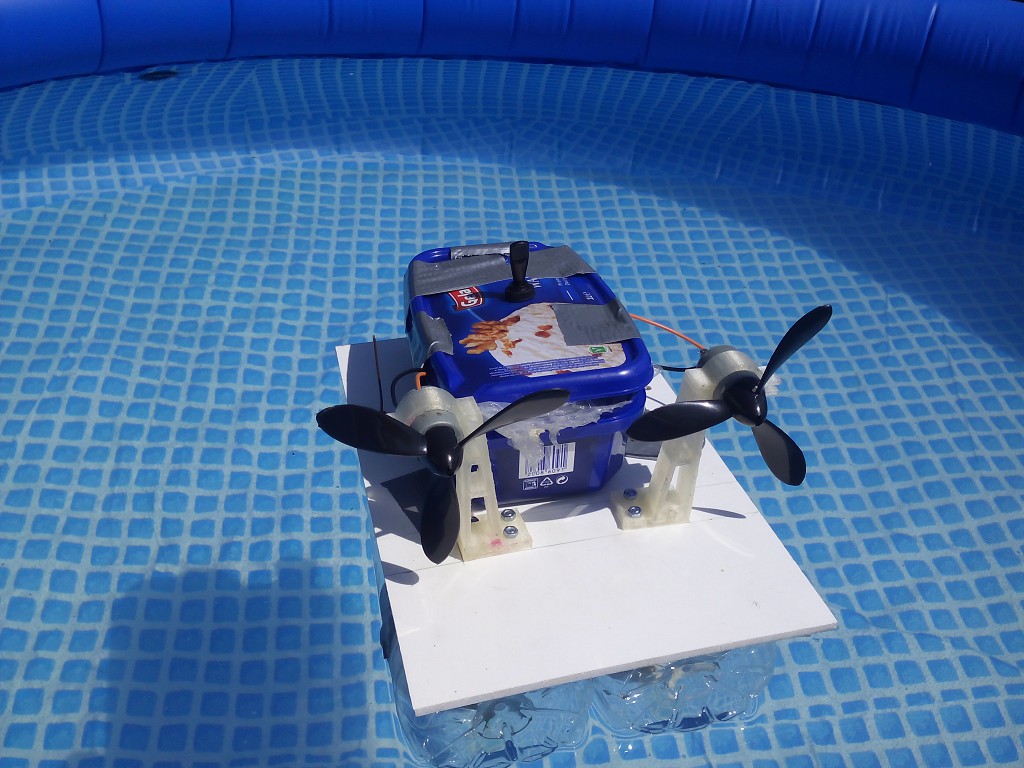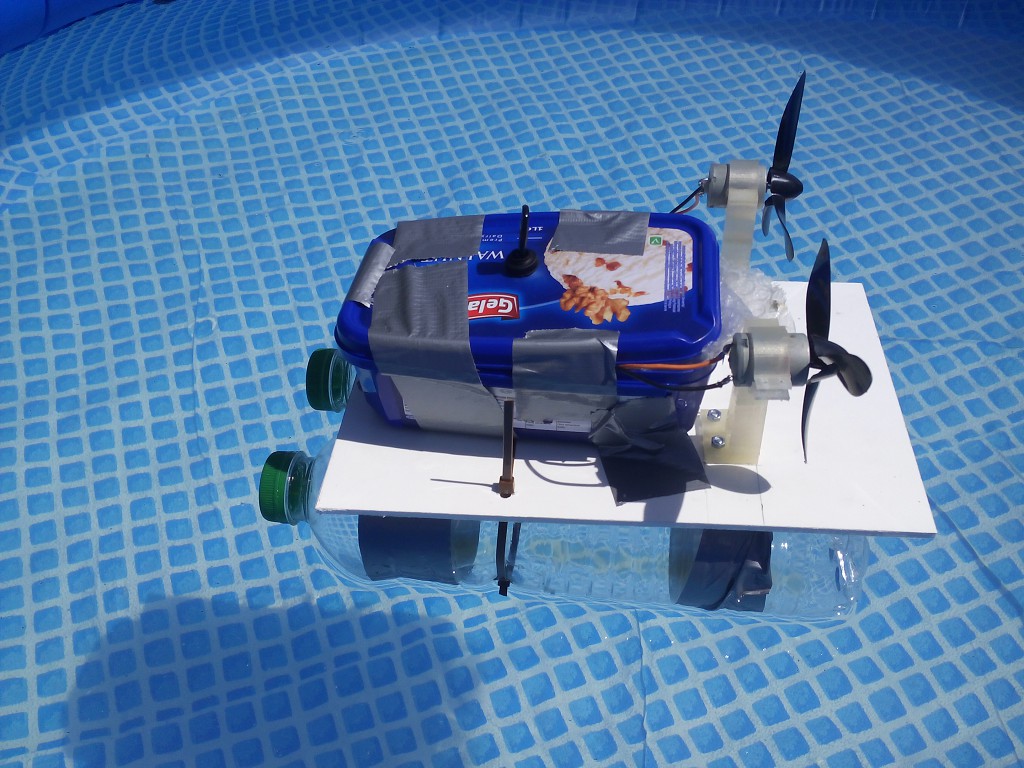 After yesterday's test being positive, I decided to prepare the electronics in order to fit them inside an icecream box.
I made a little daugther boad for the arduino nano and added a big switch to cut the power from the battery. The 5v supply comes from the l298 driver board and the motors direction pins is hardwired.
I also changed the heatsink of the l298 board, I reused a bigger one that I took from an old tv, soon I will post more pictures from the "insides".