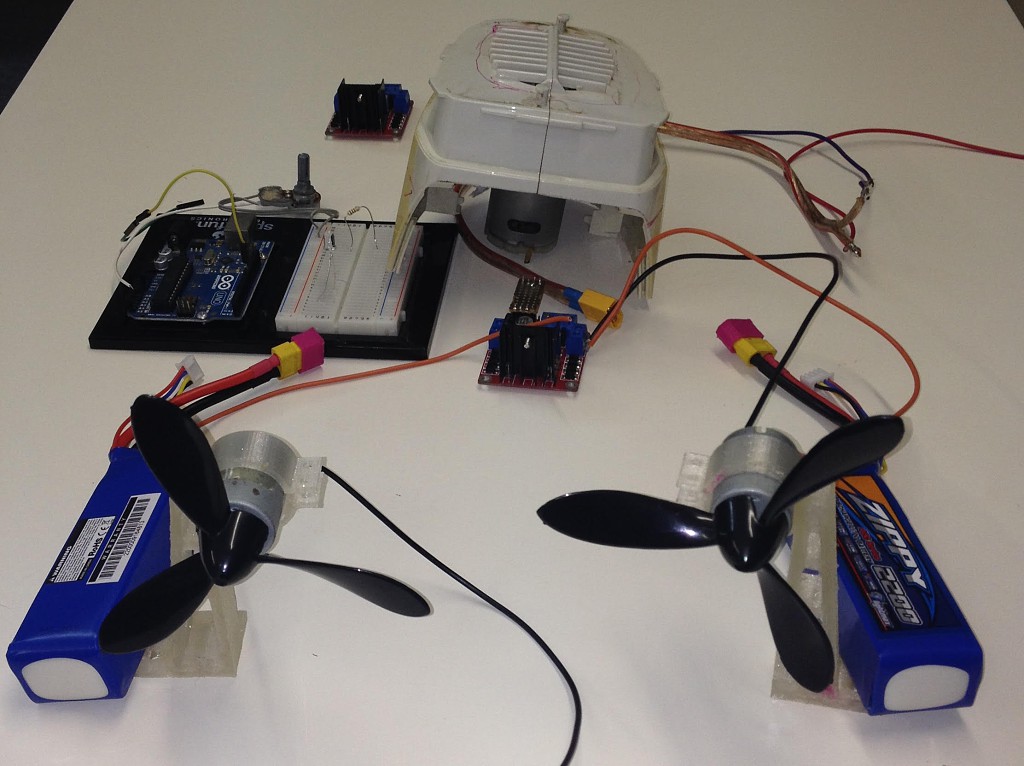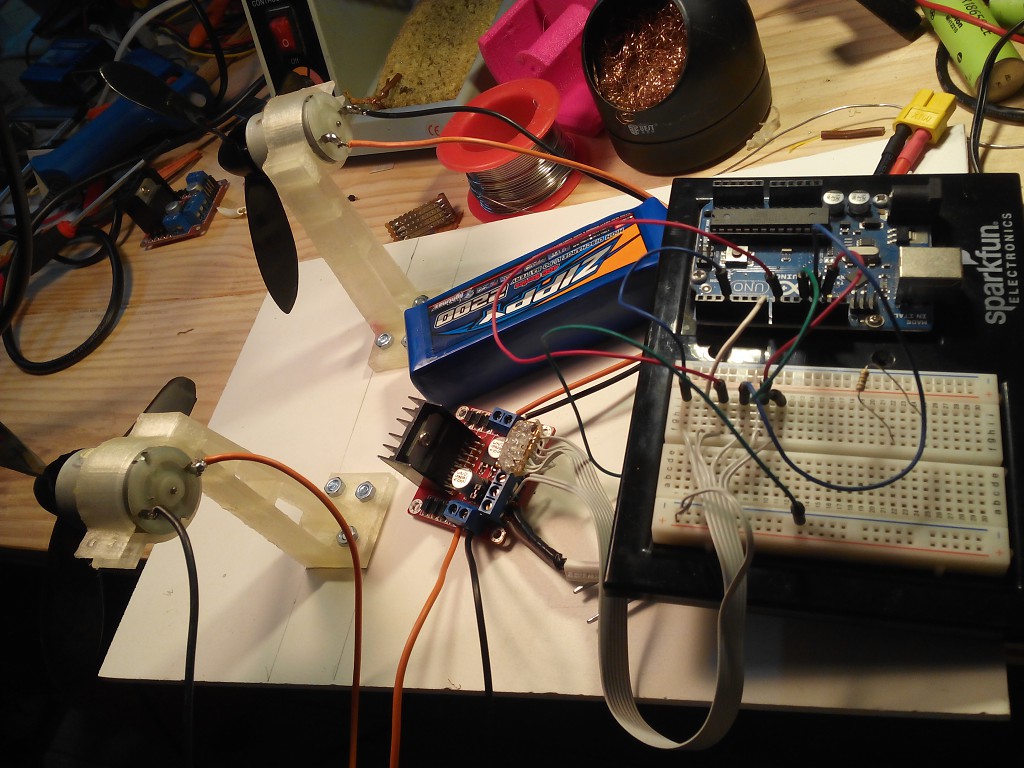 I had an urge for a long time to make my own RC vehicle / toy, one of the ideas I had was to make a boat with a raised fans, much like an hovercraft, that could have as buoyancy material PET drink bottles.
Well, I finally got to start to make it and There is some movement :)
The platform is comprised by 2 motors and 2 3D printed supports, 1 RC battery (3S), a L298 module to drive the motors and an Arduino UNO (in final version it will be either a micro or a nano).
I just tested a simple sketch to see if I got the connections right and if it worked. Next step is to code some form of control via serial port (thinking bluetoth module and mobile phone for now), hopefully this weekend.
I hope to have this project ready to take it to Lisbon's Maker faire with my friend of Hack'Aveiro.
Video and photos of it running