The Lisbon Make Faire 2015 is over. After the hangover of the final push to finish the projects and an awesome weekend I will make a kind of wrapup post.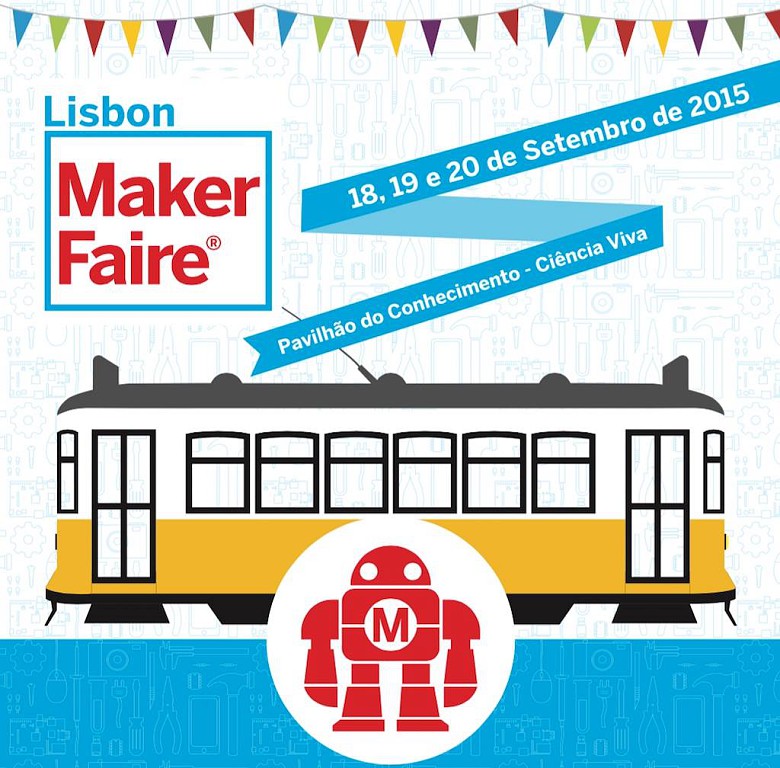 This year I took a personal project as well as represented our hackerspace - HackAveiro with a interactive Led wall, we even received a Maker of Merit ribbon!!!!!!.
My project was, as you may have guessed, the Hoverboat. To the Faire, I was able to finish the skirt and make it work and hover, however,  I was unable to add brushless motors for the propulsion of to hoverboat because I had some problems programming the ESCs... 
Here is a video for everyone that wanted to know if it worked on water :D
Presenting at the Faire was really tiring, even more to my voice, but it was really rewarding. Each time I saw the smile of a kid or grown up when they felt the difference of the hovercrafts skirt runnig and off... for the kids it was like magic :).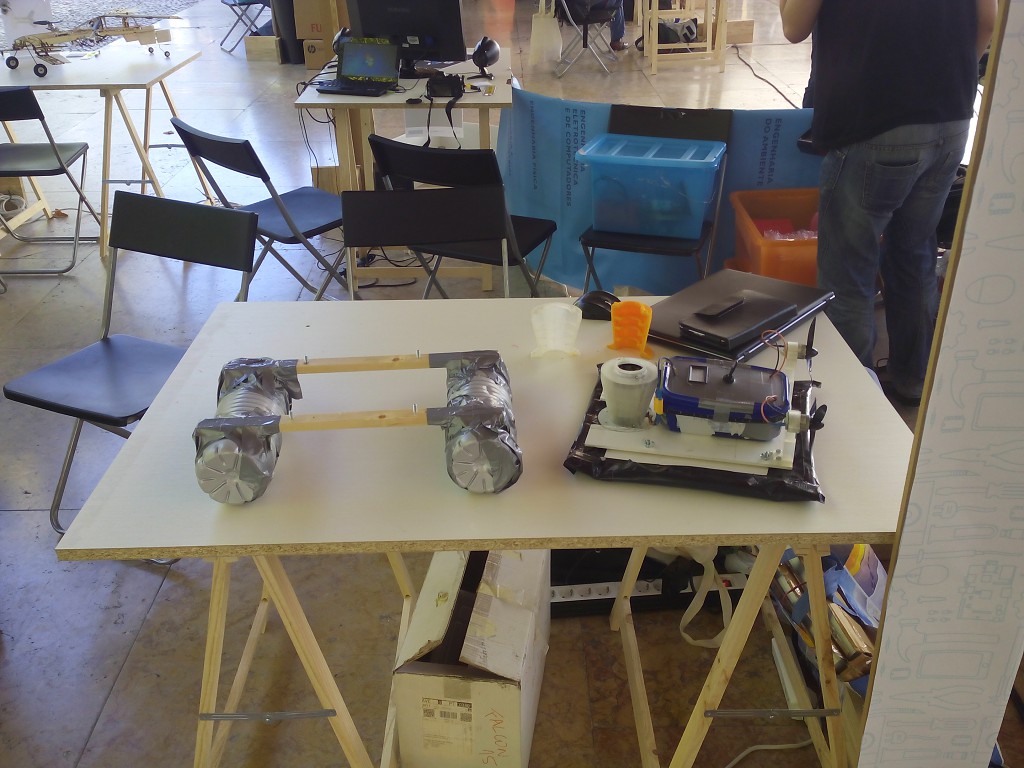 In this Maker Faire it  was awesome to meet new people and meet again friends from last year... for instance the eLAB hackerspace, MILL, Hackerschool IST, and so many more.
During this weekend, I had the help of my mates from Hack'Aveiro - Rodrigo Graça and Francisco Mendes .
I will post more stuff about the hoverboat project soon, 3d files, arduino code, etc.