Domingo, 9 de Agosto de 2015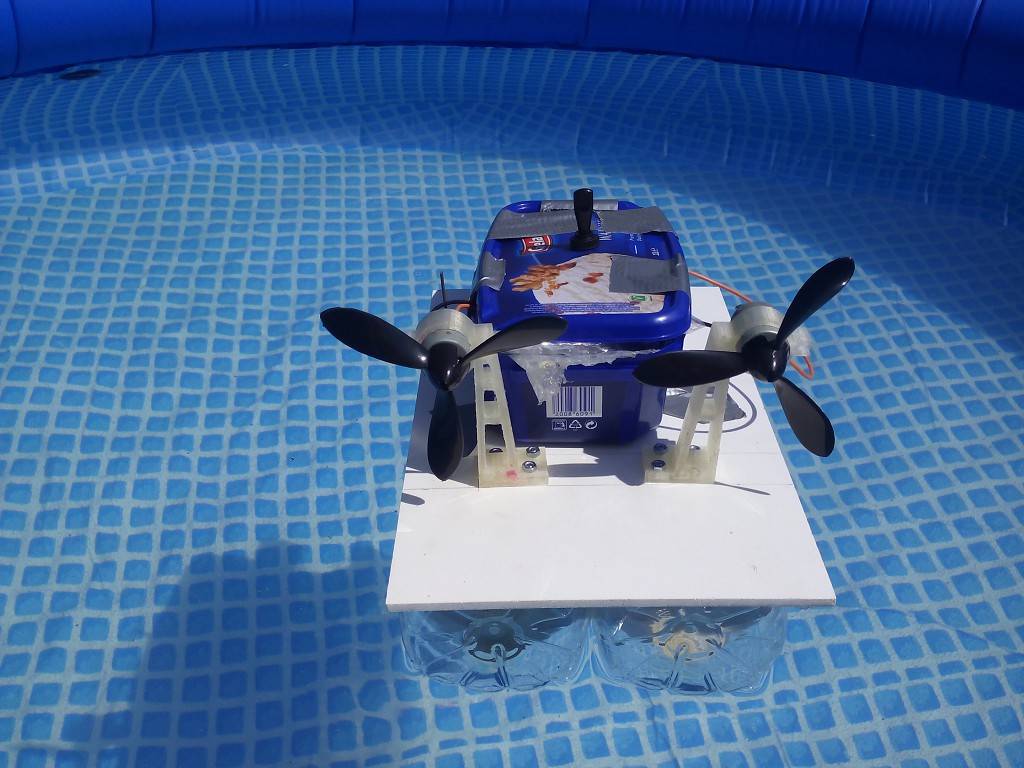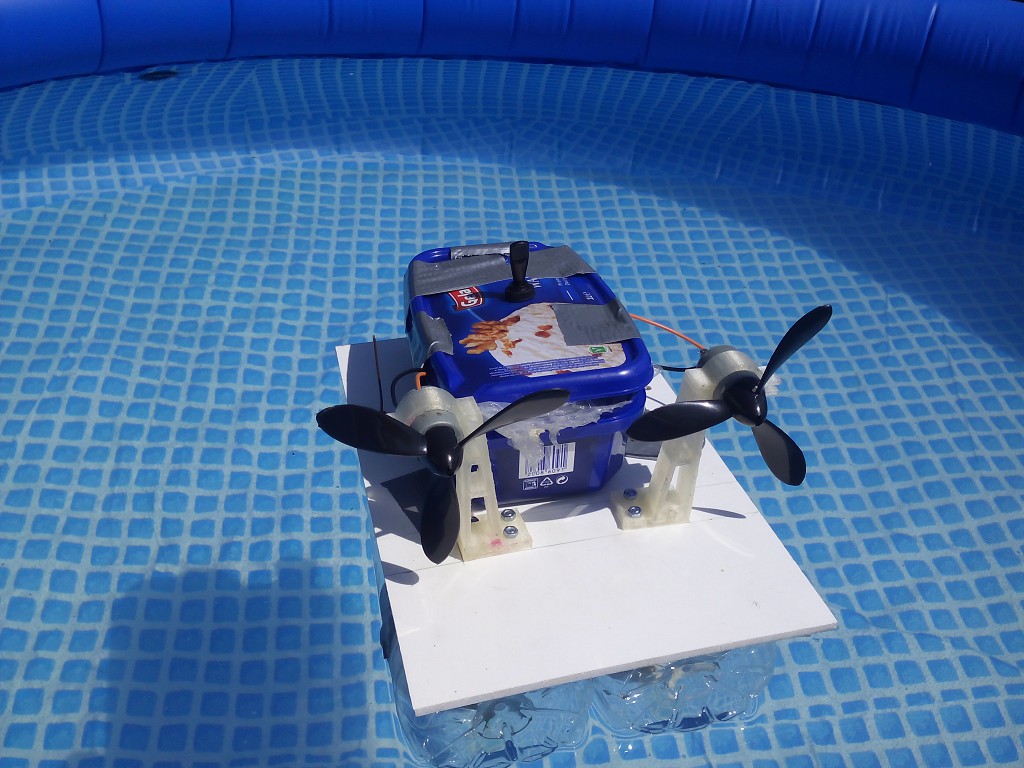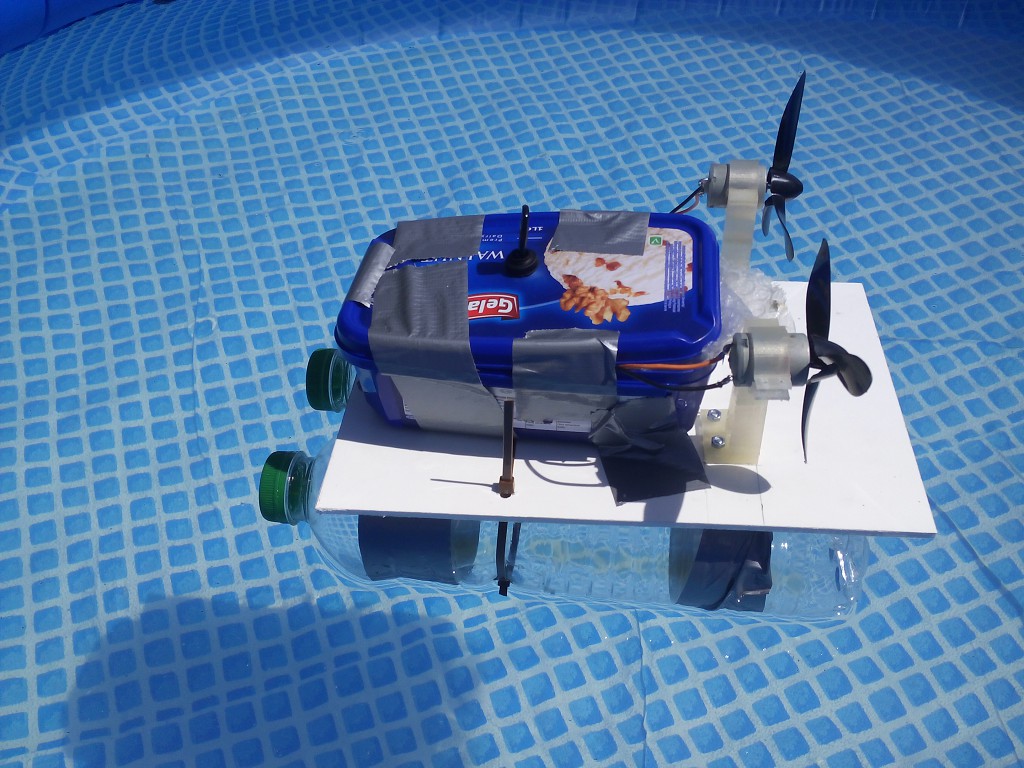 After yesterday's test being positive, I decided to prepare the electronics in order to fit them inside an icecream box.
I made a little daugther boad for the arduino nano and added a big switch to cut the power from the battery. The 5v supply comes from the l298 driver board and the motors direction pins is hardwired.
I also changed the heatsink of the l298 board, I reused a bigger one that I took from an old tv, soon I will post more pictures from the "insides".
Sábado, 8 de Agosto de 2015
Well, today I managed to put the bluetooth control part of the platform to work. It is very barebones but it will improve as it needs. Basically, I used Joystick bluetooth Commander android's APP to send joystick data to arduino. It outputs from -100 to 100 in each axis X and Y, so I needed to make some math to control the 2 motors speed.
The app has a very nice forum post at arduino forums, Some of my code is based on the demo sketch so copyright goes to the creator (code doesn't have info on the author).
Hopefully tomorrow I will waterproof and attach the platform to some bottles to do my first real life tests... lets see how it goes.
A video from the test:
Sexta-feira, 7 de Agosto de 2015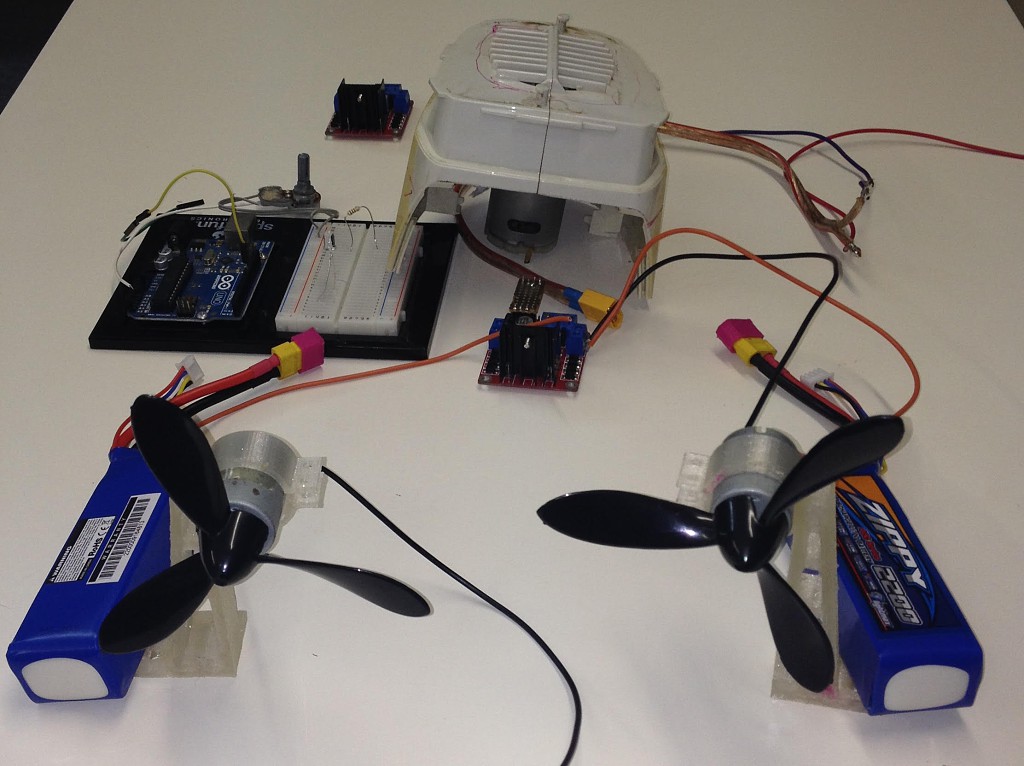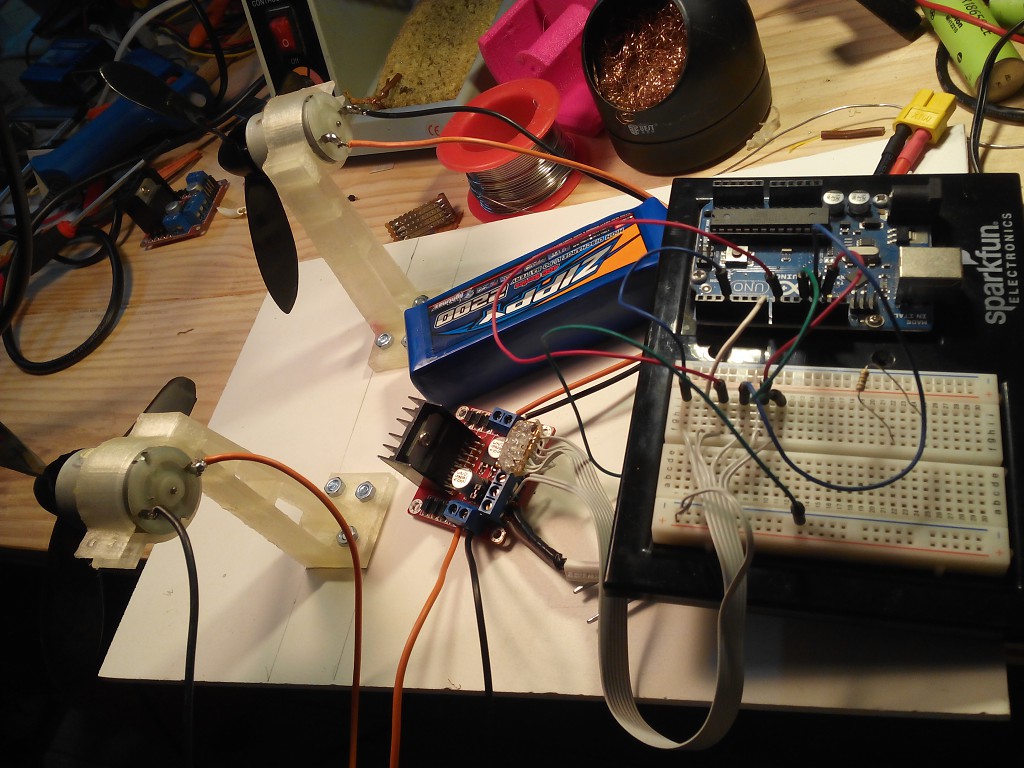 I had an urge for a long time to make my own RC vehicle / toy, one of the ideas I had was to make a boat with a raised fans, much like an hovercraft, that could have as buoyancy material PET drink bottles.
Well, I finally got to start to make it and There is some movement :)
The platform is comprised by 2 motors and 2 3D printed supports, 1 RC battery (3S), a L298 module to drive the motors and an Arduino UNO (in final version it will be either a micro or a nano).
I just tested a simple sketch to see if I got the connections right and if it worked. Next step is to code some form of control via serial port (thinking bluetoth module and mobile phone for now), hopefully this weekend.
I hope to have this project ready to take it to Lisbon's Maker faire with my friend of Hack'Aveiro.
Video and photos of it running